Moving Company Dubai- Mistakes to Avoid When Moving
It comes to moving and relocation then things get really stressed out and chaotic. In such a situation, it is surprising to do mistakes in packing stuff, making your moving experience even stressful. The Moving experience can be pretty complicated if done without any supervision or planning. All can be avoided by calling the professional moving company Dubai, but not everyone understands this and thus make the whole chaotic experience even more stressful and full of panic. If you didn't plan to call Best moving company Dubai and to add stress before moving out, then the situation can go out of hands, and this can result in more moving errors. Here are some of the common mistakes that can happen while moving out.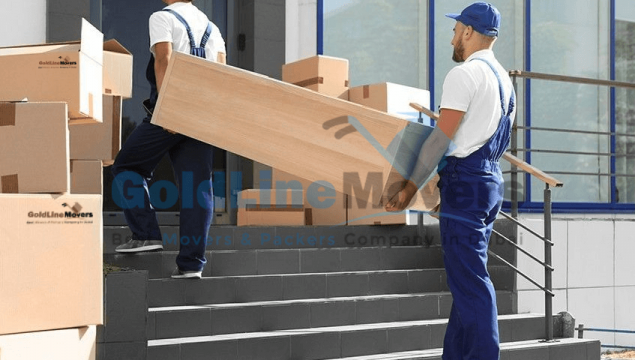 You Didn't Plan Anything
Something that can make your moving day stressful and chaotic, and that is nothing but a moving day without planning. People know they have to move out and they do know that they will have to do it without any professional moving company Dubai. However, what people do is that they just start packing without any planning strategy. This makes them feel that they have done hard work already and have spent time enough, but the fact is, they don't have any idea what they have done and just wasted their time already. Just like a professional moving company Dubai, a proper plan of action is to create a packing timeline and strategy for packing your stuff to make the most out of your time. Also, make sure that you have prioritized the packing tasks and customized accordingly as well.
Electronics items in any household are one of the most essential and pricey things after the furniture. Because of the fragile nature of them, it is better to pack your electronic stuff carefully so they will be delivered to your destination safe and sound. However, if you aren't sure about packing electronic stuff then just call a professional and experienced Dubai movers and packers shifting company so that professionals will fill your electronics.
Not Calling Moving Company Dubai
Not all of the people out there can understand the importance of hiring the Top movers in Dubai to make the moving out process less hassled than it used to. Though it is up to you that if you like to call the professional movers in Dubai or not but not calling the top movers in Dubai will increase the unnecessary stress on you and it can even increase the number mistakes while moving out. So instead of making the moving process panic and chaotic, call the professional moving company.
Not Having Packing Essentials
Moving out on your own, isn't manageable mainly when you aren't contacting any moving and packing company in Dubai. You will need to pick and load the items that can either be low eight or high weight several times, and you will get tired of this. If you were not careful enough, then you will be prone to get injured and by injured means severely injured significantly from heavy furniture. But having the packing essentials can reduce the risk. Check the guide about packing essentials on the websites of the professional moving company to understand what would be the best equipment and products best for moving out such as thick gloves, furniture sliders, cardboard boxes and bubble wrap and wrapping paper.
Overfilling Your Boxes
You may have extra bucks to buy more cardboard boxes. Even every local mover have them on the list of their essentials. However, if you have plenty of stuff to pack in your home and you have boxes as well, then you are going to waste a lot of time by overfilling with stuff that you may never practically need. According to several Commercial Moving companies Dubai, a vast number of house owner will pack unnecessary stuff and then ask how to have the overall cost increased. To avoid this, why not decluttered your home before moving out. You will have plenty of old magazines, old toys, collectable that don't interest you anymore. Instead of filling extra boxes why not earn extra by selling them.
Leaving Empty Spaces in Boxes
This mistake is related to safety as the things can get easily damaged when you are packing breakable items and leaving space in the boxes. If you consult any Domestic Movers in Dubai, you will realize how important it is to fill your boxes correctly. However, this isn't necessarily mean that you overfill your cardboard boxes. You can keep the crumpled wrapping paper in the boxes that have fragile items to keep them secure. Use the paper and bubble wrapping combination to fill and secure the box from damage.
Not Sorting your Items
This is another major mistake that often happens when it is the day of moving is that there is plenty of items that need to be sorted out, and you don't know how to start packing. There can be clothing, books, electronics bigger and smaller items that you didn't sort out. If you talk about the Professional Home Moving Services, they will always take time to know about your home and stuff you need to move. They will sort out everything and then start to pack accordingly. So just like any experienced movers and packers company in Dubai UAE, you must sort out your items first then begin to pack accordingly to lessen or even eliminate the confusion.
If you still aren't sure then call the gold line movers to have the best moving experience, or you call to get a free estimate for your moving out.