Types Of Moving Services from Local Dubai Movers
Local Dubai Movers
When it comes to having the perfect moving experience then it mostly depends on choosing the right moving service and company. This is something not to be overlooked especially when you are already in the overly saturated market of moving companies in Dubai. Most of the time those who haven't moved yet think that moving is a simple process. After all, what do you have to do, just pack your stuff and move on? Moving can be stressful and chaotic especially when you are doing it without the help of local Dubai movers. Either you are moving overseas or locally, you will need to planning in advance and call some experienced Packer and Movers In Dubai. Don't worry if you haven't any idea how to choose the right moving service because there are several types of moving services available that you can choose according to your needs. While moving, you must be aware of your available options to make your moving easier.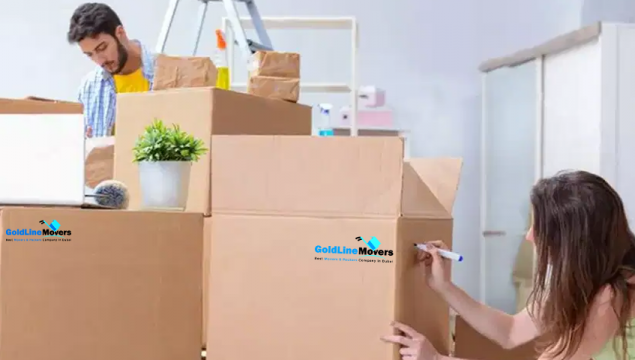 Long-Distance Movers Vs. Local Movers In Dubai
In Dubai, local movers will operate within a predefined mileage radius, and this also includes within the state and not to cross the line. In general, any move' within the 50-100 miles distance is considered a local move. While it's mostly true that short-distance moves are much less complicated than long-distance ones, they shouldn't be taken lightly.
Local movers will charge per hour and this is crucial that you should call the professional local movers in Dubai so you will have access to convenient deals. Though most of us will be thinking that local moving isnt too complicate debut it can be much different than expected. Though you may have something in mind regarding your move if you are unable to figure it out don't have much time then consider hiring professionals movers that can handle your moving conveniently.
Hiring Local Movers or DIY
When moving locally people are usually concerned about whether to perform the entire move on their own or to go for a professional moving company's service. DIY local moves are certainly doable if you can count on your friends and relatives who also happen to be fond of packing and heavy lifting. Also, when planning your move, you should take the safety of your items into account to make sure they reach the final destination in one piece.
DIY Moving and Hiring Dubai Movers
You may be thinking about completing the entire move on your own which isnt something that we are against off but there are too many risks and concerns involved that one needs to answer and handle. From taking care of your belonging to moving heavy furniture, you will need to think about all of these aspects.
However, with the hiring of Dubai movers, you will not only get good care of your stuff but they will also take care of any accidents that are inevitable while moving. You can consider multiple services from them while moving like you can hire a local storage facility to store any unnecessary goods. Also, if you are moving to Abu Dhabi, research top-rated local movers and ask for free quotes. Compare them all and choose the most suitable option. Also, make sure that the quote you will get is based on a real site estimate.
Moving On Your Own vs. Movers And Packers Dubai
Though DIY videos these days have made everything easy for all of us but the reality is much different. You may have thought that moving on your own is a simple and straightforward process but you forgot about heavy lifting, packing, and unpacking, managing your routine, and your new home furnishing. On the other hand, you can get plenty of benefits by hiring movers and packers in Dubai. Such as:
It all starts with packing but we all know how time-consuming and boring packing can be. But, the full-service of commercial or house movers in Dubai can make packing much easier for you. They will pack your household and personal possessions, so you will not have to worry about collecting boxes, arranging stuff, and getting frustrating.
It shouldnt come as a surprise that fragile items can take a lot of time to be packed properly. Why? Because of these fragile, delicate, and bulky items need to be packed in a way that they won't break. If this sounds exhausting then don't worry because professional movers and packers in Dubai can handle it easily.
Dismantling Large Furniture Items
Almost every household has large furniture items that cannot easily be moved or go through the doors it can be hard to take them away from their original estate. Professional local movers can take care of disassembling them without a doubt. Also, they can reassemble them once the furniture is delivered.
Yes, we know that you are a good driver but just imagine yourself driving to hundred miles after spending a full day of packing and loading. If this sounds exhausting already then you can understand that how important it is to call the professionals. Moving companies have their moving vehicle drivers that can drive effortlessly and carefully so your belongings will be delivered to your destination without any issue.
Yes, packing and loading are indeed tiring but it is the unloading that can take quite a time. However, when you hire the local movers and packers Dubai will provide you unload service as well when it will arrive at the new address. Movers can perform this service so you can shift your new location conveniently. 
When you will have your belongings in your home then the next big task would be unpacking your belongings which means you will need to manage boxes, bubble wraps, and opening several boxes to make sure nothing is left out. However, this service can be provided by international movers in Dubai. They can unpack your stuff as well so you can just stay relax while all the hard work will be completed by professionals.
Final Words
When you are about to move, make sure you will get the right moving service for you so you will have a convenient moving experience. Don't forget to consider contacting the best local moving service in Dubai to learn about the type of service they are providing and the quote.