Leading House Movers in Dubai
Services available in Dubai and surroundings
Get estimations first about time & Cost
Professional & Experienced Team
Dedicated project manager to each move
Quick customer support
27/7 Availability
Looking For the Best House Movers in Dubai
House moving is an emotional moment. Not all local movers can understand the emotions behind leaving a place where you have spent so many years as Gold Line Movers can understand. Being the professional home movers in Dubai, Gold Line Movers understands the emotions involved when moving from home, and we will take care of those emotions just like the stuff we are about to carry. We know the feelings of our customers and understand that every family has their own requirements and needs, so we are here to provide hassle-free, speedy and professional home movers service to our valued customers. Get served from the best house movers in Dubai.
Professional House Movers in Dubai
You don't have to worry about your belongings while moving. With our highly trained professional team of movers, the facility of warehousing, and exceptional transportation, we are able to take care of the packing and moving procedures like no others can. Get served from the best house movers in Dubai. As the trusted service of movers, we believe in providing customer satisfaction prior to anything else. While moving, your belongings will be our responsibility, and your belongings will reach to the destination safe and sound.
Why Choose Our House Moving Services?
We are one of the best and largest house movers in Dubai that has one of the most proficient moving crew that is dedicated to providing their skills to make your relocation process much convenient and mess-free. Being the best movers and packers in Dubai, we never dependent on the temporary moving crew staff who focus on getting their salary instead of following any business rules. This makes Gold Line movers the best home moving company. And that's not all, To ease the stress of the relocation process, we will appoint the project controller who will take care of the entire projects under its strict supervision. They will take care of the project from the start like the packing process of the goods to loading them in the truck and then transporting, unloading and unpacking them at the destination at the right time. He will take care of the entire project, thus making the gold line movers the most efficient and fast home shifting company in Dubai.
House Moving
Best house moving services in Dubai
Services available in Dubai and surroundings
Get estimations first about time & Cost
Professional & Experienced Team
Dedicated project manager to each move
Quick customer support
27/7 Availability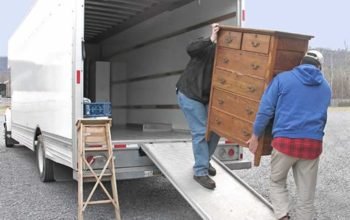 Commercial Office Moving
Best Office moving services in Dubai
Services available in Dubai and surroundings
Get estimations first about time & Cost
Professional & Experienced Team
Dedicated project manager to each move
Quick customer support
27/7 Availability
Packing & UnPacking Services
Best Packing & Unpacking Services in Dubai
Services available in Dubai and surroundings
Get estimations first about time & Cost
Professional & Experienced Team
Dedicated project manager to each move
Quick customer support
27/7 Availability
Best Home Moving Services From the Experts
Admit it that either it is the individual moving or moving along the family, this relocation process is extraordinary and is emotional. The process of relocation is tiring and stressful for anyone. However, when the expert and professional house movers in Dubai are working for you, then the process of moving will be less stressful, less tiring, and quick. We understand that requirement of every house moving is different, and we will take every measure to make sure that the whole moving process will be done on time.
Gold Line Movers is your premier local moving company in Dubai. We take pride in providing our customers and clients with quality packing and moving facilities. Take advantage of professional home movers from Gold Line Movers for the daunting process of home shifting that can be much simpler and easier by hiring our fast home shifting company in Dubai. Being the best domestic movers In Dubai we will pack your goods most efficiently and will be transported to their destination door step timely without causing damage.
Experienced Home Movers Dubai are just One Click Away.
Moving has never been an easy task for any individual. Either shifting from the old home to moving from a complex to another complex, moving from villa to another flat or residential complex, it has always been a challenging task that how one can manage and take care of the precious possessions especially while moving from flats or multistory complex. Don't make this entire process exhausting and risk your prized possessions instead, call the gold line movers and tell us your requirements. Connecting to us is very easy and convenient. You need to contact us at 052-6404739 or you can Whatsapp us at 055-6868414, and you are in touch with the top home movers and packers company in Dubai. We are here to share your stress from your shoulders to ours.
Years Of Experience By Gold Line Movers
We have been in the business of house movers in Dubai for more than 15+ years. We have an experienced team of movers who know their job proficiently. We have a keen eye on the norms of the industry that are rapidly changing. This has enabled us to come up with an efficient and faster service of home movers in Dubai. At Gold Line Movers, we are determined to provide our clients with a complete service from where it all started to their destination. And because of our extensive experience, you will be assured that our use of domestic Movers In Dubai will provide you with a timely service anytime.
We have to offer the solution for the efficient moving experience with our several helpful services such as packing and unpacking service along with loading and unloading service, moving service and rearranging service. We know how each move is different and this is why we offer tailored and professional home moving services. Hence, you can contact us for complete house moving, speciality moving, a custom vehicle for moving stuff, and storage facilities for your residential belonging storage. we work with each of our clients to make sure that they will get a seamless and experienced home moving experience.
No Matter Where You Are Moving, We Will Be With You
Moving is subjective and depends on the desire of our customers. They may be moving from a suburb to downtown from a small home to a big townhouse or maybe from a more prominent place to a smaller house. However, At the Gold Line Movers, we are keen to provide our home movers and packers service despite the location and size of the move.
We have a team of professional movers who work full-time and because of them being professionally trained, you can have a seamless moving experience. If you are worried about the fragile yet valuable or bulky items that need to be moved with care and preciseness? Don't worry, Gold Line Movers is at your service with just one call. All you need is to tell us what do you need and then sit back and let our professional removal team do the rest. With our highly trained movers and packers service, you will not have to worried about any damaged goods as being the proficient home moving company we can make your moving easier for you.
When you have decided to move, give us a call, and you are all done. Rest is our job, and we know how to satisfy our customers. Being the best Domestic Movers In Dubai, we will take care of the whole process till it's done.
Sherullah Turtuki
2022-06-25
Thank you so much team Goldline movers.Really appreciate your work and struggle,They have done a great job.So humble guys and hardworking.I am impressed and recommend this moving company among all the movers companies of Dubai.May you get success in your business.Stay blessed Rauf and his team.
Very kind. Polite all people hardworking people Very nice 👍 thanks for helping okay thanks
Naheem Neduvalli
2022-06-20
Good service, Recommended
Very very good service. I am 100% satisfied. Thank you very much osman and fahid for your valuable service. Thank you samir for coordinating with us.
Very good service from Mr Rashid and team.
I getb very good service from the guys... Especially Mr Fahad, Mr Usman, Mr Raouf
Very good amd cooperative staff Very good package Team Management
Very acomodative movers with cooperative team. Very thankful all of you specially Mr ssameerandrauf. Once more time thank you guys. May Allah bless you and your business. Recommend from me
Very good job and attention to detail service. Trustworthy.
Safe & Secure
You benefit from our experience in delivering effective solutions to the complex global supply chains of some of the world's biggest corporations. Book your service today with the best house movers in Dubai.
Fast Delivery
Book your service today with the best movers in Dubai. You benefit from every innovation, whether it involves a simple extension to our Air and Ocean Freight products, whether it means a development in warehousing.
24/7 Support
All of which explains why you'll find the team of outstanding support at Gold Line Movers ready to apply their passion for solutions in support of your business. Book your service today with the best house movers in Dubai.