Self Storage Dubai
Welcome to Gold Line Movers – your one-stop solution for reclaiming space and restoring tranquility to your life. Are you feeling overwhelmed by clutter? Looking for reliable self-storage in Dubai at an affordable rate? Your search ends here – our goal is to offer an effortless self-storage experience that provides both convenience and peace of mind. Discover an array of storage solutions designed not only to help banish chaos from your life but also to create order and serenity in its place. We are the team of safe, reliable and smart, and honest team of professionals who are experts in self storage units in Dubai. We have more than 10 years of experience in the storage industry. You can trust Gold Line Movers Dubai's team will protect your belongings. Whenever you are looking for self storage in Dubai.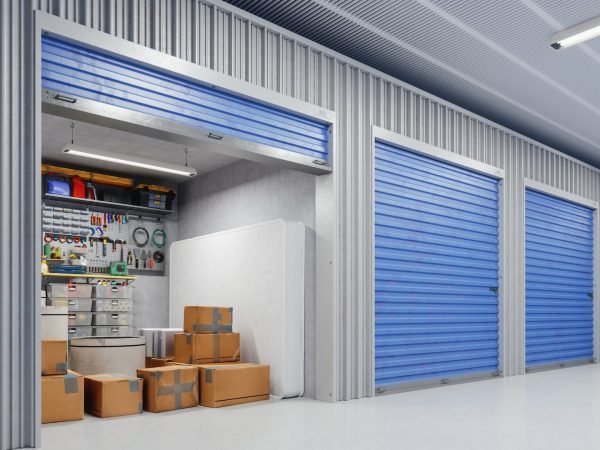 Discover Our Storage Services in Dubai
At Gold Line Movers, we understand the value of your belongings. Our storage service in Dubai caters to all your storage needs, whether you're a frequent traveler, in between homes, or just craving extra space. With our state-of-the-art facilities, your items are kept safe, secure, and easily accessible whenever you need them. When you're renovating or moving your house, planning to travel for a couple of months, or you're looking to clean out your bedroom to accommodate the arrival of a baby, Gold Line Movers has the perfect storage solution. We offer a wide range of individuals, from families looking to increase their space in preparation for the birth of their child or a student who needs a place safe to keep their college books in the summer.
Why Choose Our Storage Service?
Affordable Excellence: Looking for cheap storage services in Dubai that don't compromise on quality? Gold Line Movers offers competitive rates that won't break the bank. Enjoy the benefits of premium storage without the premium price tag.
All-in-One Moving and Storage: Streamline your moving process with our comprehensive moving and storage service. No more juggling between different providers – we've got your relocation and storage needs covered in one seamless package.
Tailored Solutions: Whether you're downsizing, renovating, or simply need extra space, our Dubai storage service provides flexible solutions that suit your unique requirements. From small personal storage to larger units, we have it all.
Excellent service and smart team
Excellent and friendly service, super cooperative and careful. Ask for Usman he is a legend!
Mounjid Salameh
2023-03-10
Great team lead by mr Usman. Efficient, professional and good manners
s sathish kumar
2023-03-09
Excellent service and very professional. Value for money and great satisfaction .
Great
Excellent job by Usman and team. Will hire again in the future.
Kaustubh Bidkar
2023-02-22
Usman and team did a wonderful job with no hassle. We have moved with them for the third time. Highly recommended.
theresa scaria
2023-02-14
All the staff was good specially Usman who was very helpful and did a good job. I would definitely recommend their service. Usman and his team has managed to keep up the quality and were very professional.
Your Personal Self Storage Space Awaits
Are you tired of dodging stacks of old books, seasonal decorations, or that ever-expanding shoe collection? Our personal self storage units are designed to be an extension of your home – a place where you can neatly organize your possessions while maintaining your sanity. All you need is to rent storage space in Dubai at Gold Line Movers and you are done. No complicated requirements, no hidden charges, just use our cheap storage service in Dubai and live a clutter free life.
The Benefits of Personal Storage
Peace of Mind: Store your items with confidence, knowing that our advanced security measures, including surveillance and access controls, ensure their safety around the clock.
Short-Term Storage Rental: Need a place to keep your belongings during a transitional period? Our short-term storage options provide the flexibility you need, whether it's for a few weeks or a couple of months.
Convenience Redefined: Access your stored items whenever you want with our user-friendly systems. Say goodbye to the days of digging through boxes in the attic!
Experience Self storage Excellence
Gold Line Movers goes beyond being just a storage facility. We're your partner in simplifying life's transitions, making them smoother and more manageable. Our commitment to excellence has earned us a reputation as one of the top choices for self storage in Dubai. With our top of the line self storage service in Dubai, we assure you not only a clean and sufficient storage but security as well. With our office storage solution, you can store your office stuff that you no longer use or don't use frequently. Being in the market for a long time, no one understand the importance of commercial office storage solutions than us.
Why We Stand Out!
Cheapest Storage in Dubai: Enjoy premium storage without the premium price. Our commitment to affordability ensures you get the most bang for your buck.
Diverse Storage Options: From compact units for personal items to larger spaces for furniture and more, our range of storage solutions caters to your every need.
Rent Storage Space in Dubai: With various unit sizes available, you can rent the perfect storage space that fits your requirements and budget.
Secure and Reliable: Our top-notch security measures and climate-controlled units ensure that your belongings remain in pristine condition.
Embrace Clutter-Free Living Today
No one likes a cluttered space but the fact is, not all of us have Kardashian's lifestyle so we have to live in a limited space be it apartments or houses. As we live for a long time the clutter of used and unused items is inevitable. Don't let clutter control your life. With Gold Line Movers service of cheap self storage Dubai, you can regain control over your space, your belongings, and your peace of mind. Whether you need short term storage, moving assistance, or a long-term storage solution, we're here to make your life easier.
Contact Us for Your Self storage Needs
Ready to reclaim your space? Connect with Gold Line Movers today and discover how our unmatched storage service in Dubai can transform your living environment. Say goodbye to chaos and hello to a more organized, stress-free life. Get in touch now!