Identifying the Exceptional Movers And Packers Dubai
Exceptional Movers And Packers Dubai
Either it is a small move or a big move, hiring professional movers and packers in Dubai is crucial if you want to have a hassle-free moving experience. From packing to loading and unloading, you will need to make sure that the selected company is offering the services that will fulfil your requirements. This will also assure you that you will not have to call another company of Movers In Dubai because of a bad experience in the middle of moving. This is why finding the right packers and movers is compulsory. When you will search for Dubai Movers then you find plenty of companies that will claim that they are the best for you. So instead of hiring just any generic moving company in Dubai, you should know if the company is as professional as they are claiming. Here is how it is possible.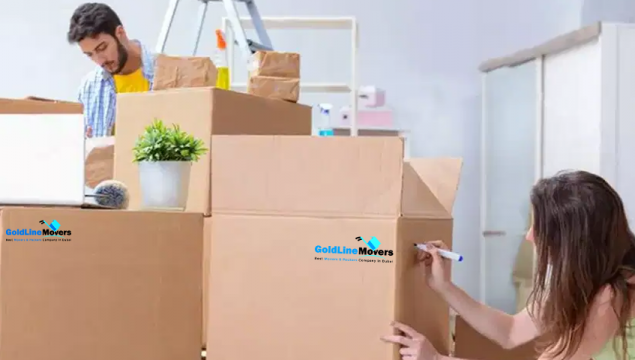 It Is Reliable
One of the major signs that a company is efficient and professional is that the company has to offer you services 24/7 and is reliable to be hired. You will need to make sure that the company has a good track record by checking the public reviews and feedback. Make sure you are checking the most recent reviews. If the selected packers and movers In Dubai don't have satisfactory reviews or customers and clients have constant complaints regarding their service and attitude then don't get engage with them. Hiring a company that promises you professional services is crucial for efficient moving.
Offering Convenience to Their Customers
Either a professional or International Movers In Dubai, they will have to offer a multitude of services under one roof. They will make sure that their customers get all that they need without losing their minds, hassle-free. What this means is that if their customers are looking for storage units or they are looking for speciality moving, they will provide them with all under their name. This will make it convenient for the customers because they will not have to look for separate companies of house movers In Dubai for different services.
Experience Matters A Lot
This is perhaps one of the major things to identify in a moving company. While searching for local movers in Dubai, make sure you are selecting a company that has been in the business for quite a year. Though being in a business for years doesn't necessarily mean that the company is good enough but chances are they have learned quite a lot by dealing with different companies and customers. However, a relatively new company may not be a good choice for several reasons especially when they have very few years of experience in the business and offering not range of services.
Avoid Pro Scam
If you are looking for a professional mover in Dubai and you find a company that hasn't been in the market for years but has to offer almost everything and has plenty of reviews within few years of business then you must search it thoroughly to know about the company for a better experience. This can be a scam company. Anything that seems too artificial to be true as a business should be evaluated first even in the case of hiring Dubai movers. 
Moving Trackers and Support
When you are about to move than first it would your stuff that would be moved and to track the moving, there should be an efficient system. You should be able to track your stuff while it is going to be delivered to your location in their vehicles. Not only you should be able to track your belongings but they should be offering you support as well. Good customer support is the key to have the best customer experience when you engage with any company. So make sure an efficient moving company is offering good customer support like Gold LIne Movers in Dubai where you can get quality customer service and experience without any hassle.
The Insurance Coverage
Though most of the professional movers and packers in Dubai will take every measure to keep your belongings secure till they are delivered to your destination. However, you should be prepared for anything unexpected while moving as well This is why movers and packers in Dubai will provide insurance coverage. With this, you will have peace of mind that the company will pay damage if anything went wrong. You may ask your selected reputed moving company in Dubai if they are providing any insurance as well. If your moving company is providing insurance to its customers then you are more likely to be connecting to the professional moving company. Also, only a professional company that has enough backup will be providing insurance only not a newborn company.
Warehousing Facilities
You may be moving to a new place and that space maybe not large enough where you can hold your stuff together This is where you will need to use some separate storage facilities where you can store your unused stuff. An experienced company of movers and packers in Dubai will be providing you with the storage facilities as well. The storage facilities will be well-conditioned, have a good flow of air, or airtight according to your requirements. Even if your selected moving company doesn't have its storage fasciitis they will provide you with third parties and their condition will be satisfactory. If they are providing you then you are more likely to get connected with the professional companies.
Summery
Contacting the professional packers and movers In Dubai will reduce your stress of already havoc day. You will no have to do anything as they will do the rest for you. Just contact one and leave the rest on them.