Guide To Select Moving Company Dubai
There comes a time in life when you have to move from one place to another and either for work purposes or residential purposes. It can be a long and exhausting process and you cannot do the whole thing on your own. This is why you will need to find a reputed Moving Company Dubai who can provide you with assistance in the moving process. However, some people want to do the entire process on their own and will not contact Dubai Movers and then make the entire process even harder. Calling the professional local movers will help you in the moving process like no other. However, it can be quite hard to find the right movers and packers in Dubai because of the overly saturating marketing of moving companies. If you haven't got in touch with the moving companies in Dubai then you just need to read the following to have a better idea about finding the right moving and packing company.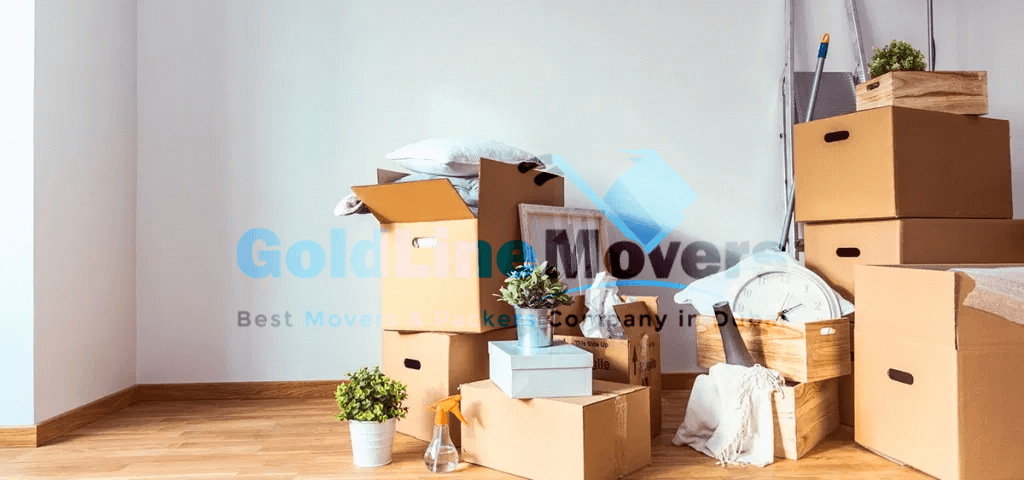 Get Referrals For Moving Company Dubai
One of the best ways to find professional local movers in Dubai is that you must go online and search online for moving services in Dubai. Internet is the best place to start your search and get referrals from there. However, you can ask your friends, family members, your colleagues and people you know online. Another good way to get referrals about the Dubai movers and packers shifting company is to talk to your local real estate agents. They know the best in the market so you can rely on the referrals provided by the real estate agents. Always better to choose a professional Moving Company Dubai.
Always better to choose a professional Moving Company Dubai.
The Rule of Threes
Whenever you are looking for any service then you shouldn't just settle down with one name only. Instead, Make a list of the names of the movers in Dubai you find while searching online and got via referrals and then markdown at least 3 names that you find the most competent for the work. Aske each of the companies for the in-person estimation because the company can't provide an accurate estimation without seeing the stuff they need to carry. Always better to choose a professional Moving Company Dubai.
Experience of the Local Movers Dubai
When it comes to the moving companies then you will always want a company that has experience in the moving stuff for considerable years. This is why when you are looking for the Top movers in Dubai then you should look for a company that has been in the business for quite a long time. You cannot rely on a newly born company for a better moving experience. If you are looking for a professional moving company for some complex international moving it is better to look for a professional moving company that has been doing it for a decade. The same can be said for a local move when you have plenty of fragile and precious belongings to care about. A good tip would be, keep an eye when the selected service of movers and packers in Dubai is estimating the stuff before moving, how well they were taking care of small details. Always better to choose a professional Moving Company Dubai. Only a professional mover and packer service will give attention to details while picking the stuff.
Services Offered By Moving Company Dubai
Yes, we know that movers companies are supposed to provide moving services at their best. And most of professional moving company Dubai UAE should provide the moving service within the area they are working. However, some reputed moving companies like Gold Line Movers in Dubai have to offer some special services while moving which includes specialty moving. However, you must take note that what other services the selected moving has to offer. For a better idea, when you need to move some special items such as ( hot tubs, pool tables, gun safes, and pianos.), you must notify the Moving Company Dubai to find out if they have to offer any special service regarding this. Do they have services like estate cleanouts, decluttering, storage, etc.? Don't forget to notify your selected company about your requirements to find out if they have any other service they have to offer. Always better to choose a professional Moving Company Dubai.
Look for the Reviews
Another best way to find out the best Moving Company in Dubai is that look for reviews. Usually, the internet has tons of review websites that have to offer real reviews from real users so you can rely on them to find out about the good or bad moving companies. If you are looking for reviews about your selected Professional movers in Dubai then you can find them online as well. Also, the website of the company has to offer feedbacks and reviews from their customers as well so you must read them first to find out about the reputation and level of professionalism of the company.
Look For the Local Moving Company Dubai
This may sound absurd to many because most of us refer to international movers when it comes to residential or commercial moving but what we don't know is the fact the choosing the local movers will give you an edge of contacting them anytime and know about them and if you have any complain regarding their service then it would easier to contact them as well. Also, the price of the local moving companies in Dubai is much affordable than those international ones that can make the moving a hassled experience. We have professional transportation partners. So local companies like Gold Line Movers are a better choice if you want to move locally or internationally.