7 Questions to Ask Before Hiring House Movers In Dubai
House Movers In Dubai
So the time has arrived and you now have to move to your new home. This can be a quote day where you will be facing a roller coaster of emotions. After all, you are going to move to Dubai, a new place where you always wanted to be. However, whatever you are feeling you will need to pack and store your stuff but for a better experience, you will need to hire professional movers In Dubai. Yes, this is something that is often overlooked by people are who about to move because they depend on their friends and family to move their stuff but the fact is without professional Dubai Movers, you cannot move conveniently.
However, whenever you will search for the House Movers In Dubai there will be several moving companies that will be claiming to be the best for you but are they? This is the question that you will ahve in your mind whenever you are evaluating the company of packers and movers in Dubai. So how you can get in touch with a professional moving company in Dubai? Well, the following are the questions that you should ask to know if the selected moving company is capable of?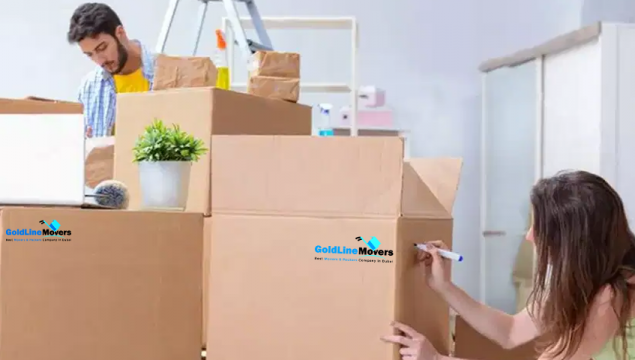 1: How Long Have You Been In Business?
Though this is true that having a long history doesnt an indicator that a company can provide you quality service. But, indeed, a company of professional movers and packers in Dubai that has been in the business for several years may have known several things about the moving business that a new company may not know. With their extensive experience, they may yield satisfactory results to their customers so they can stay competitive for long. Having a professional track record is a sign that the selected moving company is taking its punctuality game seriously and may deliver the good in a good position, ether it is a local mover or company of international movers In Dubai.
2: What Is Your Experience With Specific Type Of Moving?
Now, this may be not a big deal for many but those having big chunky stuff to move that is hard to move with normal moving methods such as moving a piano, grandfather clock, or maybe jacuzzi or ceramic bathtubs. They are some of those items that cannot be moved normally and require special moving skills and vehicles where they wouldn't be damaged.
Ask your selected house movers in Dubai if they have experience with the special kind of movings. This is even compulsory to ask when you are moving to a multi-story high-rise apartment or a townhouse. Your selected moving company should have experience with moving restrictions such as steep stairs, no elevators, parking, and heavy moving.
3: Is There Any Workers' Compensation And Public Liability Insurance?
Though this may not a big deal for many of but this is important to ask because if you just hired house movers in Dubai without knowing that if the company is paying any workers' compensation and public liability insurance then you will have to pay for the injuries if workers had any.
4: Can You Show Some Reference?
Now, this is something that you should have on your must-ask list. When it comes to a professional moving company in Dubai, then they will take pride in providing satisfactory service to their clients. The more they have a large number of satisfied customers and clients. They will not be hesitant in sharing their client's name as references. So there should be plenty of names as references. The more reference they have the more experienced they are. Also, when you have got a reference from Dubai movers you must simply get in touch with them and ask about their experience with the company and how well they performed their job.
5: Do You Provide Storage Facility?
While moving, it is possible that you may not require every item in your inventory so this means that you may have to store for a certain period. You may need to use the storage that your selected service of movers and packers Dubai should be providing. If so then what is the condition of the storage units they are offering? Are they appropriate to store your stuff for longer? If you are going to use it for your company or the moving company in Dubai is going to provide you third-party storage then get all the relevant information about them.
6: A Company with Binding Quote
When you are about to sign a moving contract then you must know that if a house movers in Dubai is offering a binding quote. IT isnt very commonly among the moving companies that when the moving estimate is exceeded or requires more men to move then things can be extremely costly more than you expected or what the company had already offered you. This is why you must know how much you are going to pay for moving. Contact packers and movers in Dubai that can provide you with a binding estimate. Binding cost means that the cost will not exceed the original estimate. The binding estimate should include any additional expenses and add-ons while moving. This will let you have peace of mind that you are going to pay what you estimated.
7: How Do You Evaluate The Moving Cost?
 We all know that every move is different. Not even two same-looking houses will have the same moving. Also, every move has different requirements and this is what you need to know while hiring the local or International Movers In Dubai. The one cost fits all approach will not work here so what would you need to do is to ask the company about their evaluation procedure? Do they send any representative to the house or in the office for commercial moving to get real-time estimates or just a rough estimate on phone? Having a real-time estimate will assure you that you will get an accurate estimate regarding your move which will help you to consider the budget.