After Moving Checklist By Home Movers In Dubai
Home Movers in Dubai
Moving to a new home or location outside or within the city can be exciting in so many ways. When you are living in Dubai moving to a new home or just moving to Dubai for the first time then things will not be much different except you are going to get warm and windy weather 24/7 and busy roads that can make moving on your own a bit hassled or a bit more depending on how you move. This is where contacting the home movers can be much beneficial for you. They can help you in moving like no others especially when you are new to the city and have no idea about routes and laws on the road. But, when you have moved to your new house will things be over? No! You still need to be helped by the Movers And Packers Dubai service providers because several things need to be completed smoothly. Don't worry if you aren't sure about them and continue reading the following for a smart guide by professional packers and movers in Dubai for after moving checklist.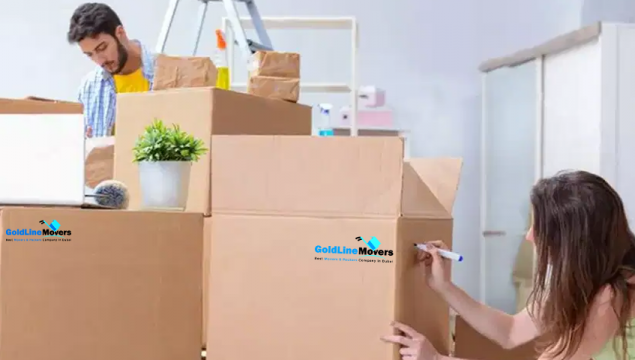 Perform a Thorugh Cleaning
Either it is a newly built home or you are moving to an old home, it is crucial to perform a thorough cleaning. Though it should be done when your belongings haven't arrived yet or before moving a day prior or so but make sure it should be done before you unpack your stuff so it would be convenient to clean it thoroughly.
According to the professional movers and packers Dubai, you need to pay special attention to the kitchen and bathroom as they can be a serious problem while cleaning especially on your own. Though you can do a DIY cleaning to perform cleaning on your own, however, you can also hire a professional cleaning service that can perform the cleaning for you.
Create A Perfect Arrangement
After the cleaning, the very next thing would be arranging your furniture. One of the major rules to follow while arranging the furniture is that create a layout that will not only work for you but should give your homes something unique.
Several proficient home movers In Dubai have stated that people don't often care about space in their house and don't put furniture in a way that will suit their needs. However, you can ask for a suggestion from the moving process manager regarding a good layout to arrange the furniture.
Unpacking The Stuff
Now here comes the part that no one likes to do on their own which is unpacking the stuff. No, we aren't claiming that everyone hates but when you are already tired then unpacking can be quite hassled. Though this can be quite a time-consuming task you will need to unpack your stuff While it can be boring and time-consuming, unpacking your things is something that needs to be done as soon as you shifted to your new home and make you comfy.
If you notice the working of local home movers then you will notice that they will start to unpack with planning and with small steps. Start with unpacking one room and don't move to another one until the previous one is unpacked. This strategy should be adopted by you as well while this will help you not to get tired but it will also let you focus on one task at a time. You can take help from the expert home movers as well for better help.
Check The Utilities
Once you have reached your new home then you will want to make sure that if the utilities like electricity, gas, and internet are working fine. Just imagine you reached your home in the afternoon and there isnt any electricity to run a fan? Sounds frustrating right!. Before you move into your new home, make sure you took care of all the things. If you ask experienced packer and movers In Dubai, then you will know that they will also prefer that having accurate knowledge about working utilities is crucial before moving. So, what you will need to do is to contact the service providers first and know about the utility situation in your home.
Arrange Your Clothes
The next thing that will make a huge difference is organizing your closet. We all know how hard can it be to arrange our closets because clothes take too much space and even after being delivered by the packers and home movers in Dubai, it can take quite a time to sort them out and arrange them.
For better organization, you must store them bit by bit in storage boxes, racks, and closets. For better organizing, start with your favourite piece of clothing that will suit the season, and store the clothes that you don't need to use too often or at least for the seasons.
Know Emergency Contacts
Dubai is a big city and when you will have moved to a new location like this you must know every emergency number that can come in handy in such situations. Though our selected home movers can help you in this regard as well you should get the number like nearest hospitals, police emergency number, fire department, and similar emergency services.
It is always better to stay safe than sorry so get all the emergency contact numbers for your safety. Also, do you any contact numbers of your landlord as well? Before moving in, make sure that you can make contact with the landlord in case of emergency as well as for tenant information.
Testing Smoke Alarm
You never know when a thing can get wrong and this is where you should know if the emergency alarms (if any) especially the smoke alarm are working correctly. While moving, you may have to face some "accident" and knowing that the fire alarm is working well can save your life.
Conclusion
Following these checklists will make you are moving a bliss. For better guidance, contact professional home movers like Gold Line Movers where special vehicles and a team of professional movers can do things like no other around. Contact for more information and a free quote.