Handling A Short Notice Moving With Professional House Movers In Dubai
Professional House Movers In Dubai
In our daily lives, the unexpected and unplanned thing is are common occurrences and one must be prepared for the unexpected changes. While living in an apartment in Dubai, you may get a notice out of nowhere that you need to move to a new location or home or apartment and this can be a stressful experience nowadays. However, this sort of short notice isn't something to be terrified of. Life is unpredictable, and when this sort of situation occurs, you must simply contact professional house movers in Dubai and start planning out your move as soon as possible especially when you are new to the city or moving is something that you don't want to handle so calling the Dubai movers and planning your moving.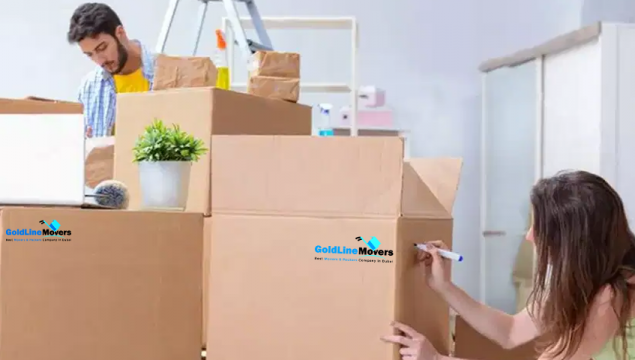 Start To Plan For Move 
When you have to move at short notice then you will need to plan effectively. When you are going to relocate with a plan then you are going to have a much smoother moving experience while working with professional movers And packers in Dubai. With a proper plan, you can track your progress. It all starts from writing down all of the imported tasks related to moving to contact the packers and movers In Dubai. Though you may have to skip the deadline in this regard it is ok because it is possible with the short notice moving. Sort out all the tasks and go from higher priority to the least one. Though it can be a personal choice to start with the easiest one but professional movers will always prefer to start with the difficult one first.
Contacting The Local Movers In Dubai
Now, this is something that you must consider when you have to move at short notice. By contacting the local movers, your tasks will be done more efficiently and proficiently because of their enhanced skills in packing and moving. If you are wondering how to find the right movers In Dubai then consider the following:
The Internet can be a good friend of yours in this regard. You must go online and search for the most reputed Packer and Movers In Dubai for a better moving experience. Enter your location and search for the nearest yet experienced movers in Dubai or you can expand your search a little further.
Your friends and family can let you have a recommendation regarding the experienced Dubai movers. You can get some of the best recommendations. Ask those who have recently moved or in this regard, ask your colleagues who have experienced moving recently about any good local movers in Dubai.
Before making any decision, make sure to get some free quotes from those movers and compare them to find the best one that sits under your budget. Once you compared their quotes check further details for better selection.
Efficient Packing 
Now, this is something that requires precise handling. For a better experience, you can choose to contact movers and packers Dubai for efficient packing. With their extensive experience, they can pack your belongings way better than expected. However, if this is, not your thing then you should pack on your own but start with planning. According to experienced packers and movers In Dubai, for short notice moving, your priority should be sizing down your stuff as much as possible.
How to Start?
Start by collecting the accurate packing supplies, such as bubble wrap, cardboard boxes, packing tape, packing paper, scissors, markers, dollies, and moving blankets, etc. Once you have gathered all the supplies, now it is time to pack the rooms. Start with a room that doesnt have much traffic. If you haven't contacted any local movers in Dubai then continue doing it on your own towards the busiest rooms of your house. For better working, always focus on one room at a time.
Don't Panic
Short notice moving can be exhausting but this doesn't mean that you shouldnt take care of yourself while moving. Moving isnt easy even in its normality and it can be quite hard when you haven't contacted the professional packers and movers in Dubai. Instead, o taking too much stress from this process just calm down and work on it because stress just ruins your effort and makes you panic where mishappenings will be inevitable. However, you may lose control over things so don't panic and start working on it again. Stay positive and think that you can control things on your own. You can call your friends or a family member for support as well.
Send A Notice
While moving in a rush, you may forget to send notice to your service providers and chances are you will have to live for a night or two without any utility which can be a frustrating experience. Just like when you contact the professional movers and packers Dubai, send a notice to the utility service providers as well for installation of utilities like electricity, gas, telephone, and internet so you just unpack your belonging, organize them and start living.
Conclusion
Moving on short notice can be a daunting experience however, it is recommended that you contact experienced house movers in Dubai who can help you in packing and unpacking. However, even if you are going to pack on your own then always work with planning to avoid any hassle or any other mishaps.