Stay Safe When Moving Your Home
Best House Movers In Dubai
House moving can be both a stressful and expensive experience for any individual. Things can get worse when you are moving from one place to another in some uncertain time and due to such circumstances, there can be some unexpected surprise. Yes, we all know how valued money and time can be but we cannot overlook the value of your family and loved one along your health should be your priority. This is why it is imperative to work with the Professional Home Movers to stay safe while moving. To make sure that you will stay safe while moving then just continue reading the following to learn some tips that will help you to stay safe while moving.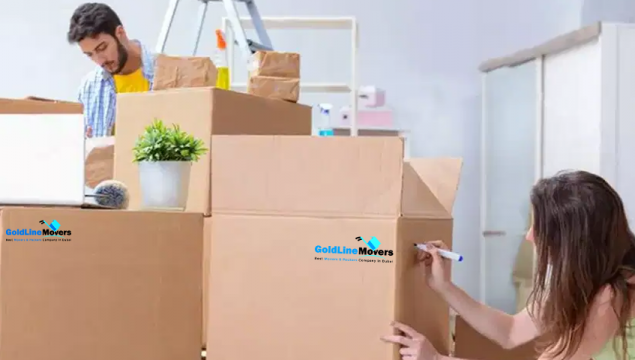 Seek Some Assistance
We all know how heavy some furnishing and household items can be and moving them on their own can be and when you are going to move you don't have to move every heavy household item on your own. If you are going to ask the house moving company then you will not have to worry about any other thing. However, if you have a good friend circle around then you can ask them for any assistance while carrying household items. It won't be wrong to say that the more helping hand you will arrange on a moving day the safer your moving will be.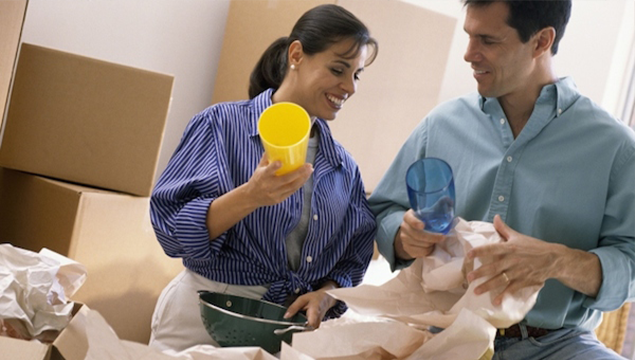 Use High-Quality Moving Boxes
When you are going to pack on your own rather than with local movers then you must opt for high-quality and strong boxes to make sure that your belongings will be secured while moving. It is always better to inspect the boxes thoroughly before using them and especially when you are going to use second-hand cardboard items.
The signs of quality cardboard boxes are that they are perfectly dry, sturdy and don't have any other signs that show that boxes are damaged. Take extra care of the cardboard boxes if you don't want to carry any infestation while moving to the new place.
Always professional and experienced Best House Movers In Dubai shifting company so that professionals will move your items safely.
Don't Cutdown packing supplies
You may be a person who always likes to stay on the budgeted side but doesn't try to save a few dollars on the packing supplies. This can be quite damaging for your overall moving process. Extra-fragile items require extra wrapping, lining, packing papers, and bubble wrap for better protection. You can ask the best House movers in Dubai about how much material would be required for effective packing so that all of those belongings will be delivered to your new house.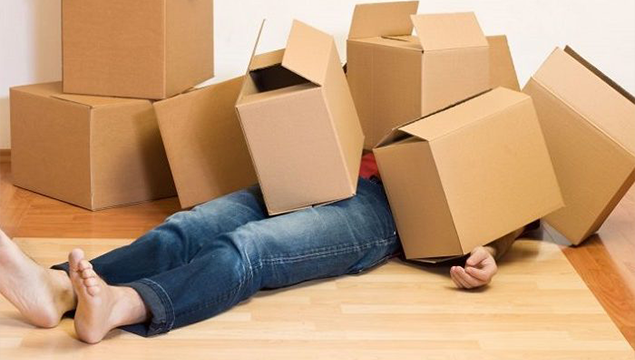 A good tip is to discuss with the best house movers in Dubai to find out and prepare bubble wrap and more wrapping paper to pick your delegate items to your new destination. Doing perfect wrapping while packing can be time-consuming but it can be hugely beneficial for you.
Secure all Cardboard Boxes
While packing your belonging in for the moving process you must make sure that the boxes will secure the belongings effectively and will not break. Best house movers in Dubai can provide you with such sturdy and strong boxes to move your belongings but if you overlooked this step then double tape your already packed moving boxes to secure your belongings.
As a side note, even the best House movers in Dubai will double tape their cardboard boxes for better transfer of belongings because you never know what can happen.
Moving Equipment From Home Movers
If you want to have guaranteed safe and easy moving then you must take advantage of the proper moving equipment to take care of bulky furniture, household items, and large moving boxes. Best house movers in Dubai companies like Gold Line Movers can guide you and even provide you with moving equipment that can make your moving process convenient.
Items such as furniture sliders and moving dolly would be your good choice if you want to move things on your own without hiring the best House movers in Dubai
Don't Make Your Boxes Heavy
Moving from one place to another isn't easy especially when you are moving with the family and a considerable number of heavy household items. To avoid any accident while moving you must either call the service of the best house movers in Dubai or you should avoid overfilling the boxes. For better understanding, make sure that you shouldn't make the boxes more than 40 pounds. Even if you contact the best House movers in Dubai you will know that cardboard boxes can hold more than the limit. However, you must not exceed the limit for safety.
If you are wondering whether or not that box has better weight or not and thinking about weighing it then all you need is to try to carry the box you have packed and if you can easily carry the box then you are doing it right.
Don't Carry On Your Back
While lifting heavy items during your move don't bend and arch your back. Even when you contact the best House movers in Dubai they will advise you not to lift heavy items on your back by all mean possible. This is because of the week muscles of our back that can get damaged and get injured if they are strained too much.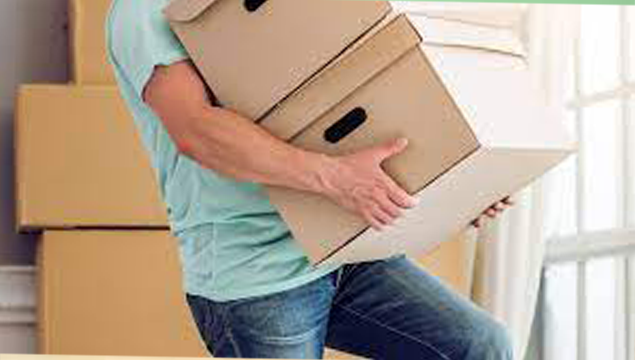 This may be surprising for many of us but according to the best House movers in Dubai services professionals pinched nerves, strains, slipped disks, and back injuries during house moves are quite common with house moving.
This can even cause a huge problem for the already stressful moving process. And as we all know that prevention is always better so it is always better to carry the heavy finishing items on your stronger leg muscles rather than on your back.
Dress Accordingly
You can minimize the risk of the accident by wearing appropriate dress according to the moment. When the moving day arrives then things can be very unpredictable and chances are you will get a surprise.
Always wear clothes that are made of breathable fabric and are comfortable on your body. CLothes that are too tight may restrict your movement can cause you serious injury while moving stuff so always wear proper clothes to have a relaxing moving experience. If this all seems to hassle for you then all you need is to contact the best House movers in Dubai for a better and timely house moving experience.
Or you can contact Gold Line Movers to get in touch with the Leading Moving Company in Palm Jumeirah and leave the rest on them.